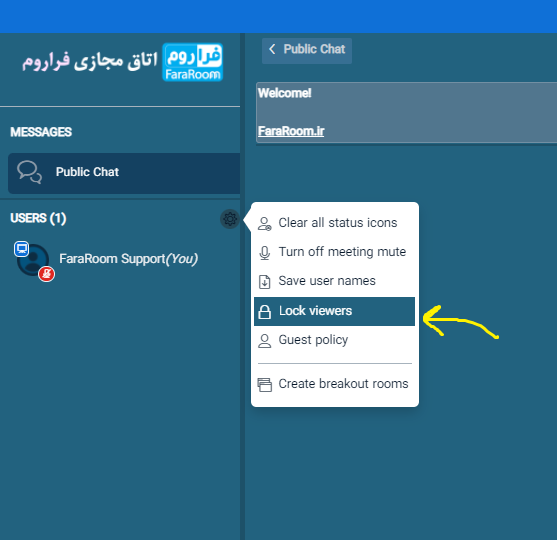 In order to turn off the facilities for guest users, the room manager can click on the room settings option, gear located in the user list section. Then, from the active options, click on the option to lock users.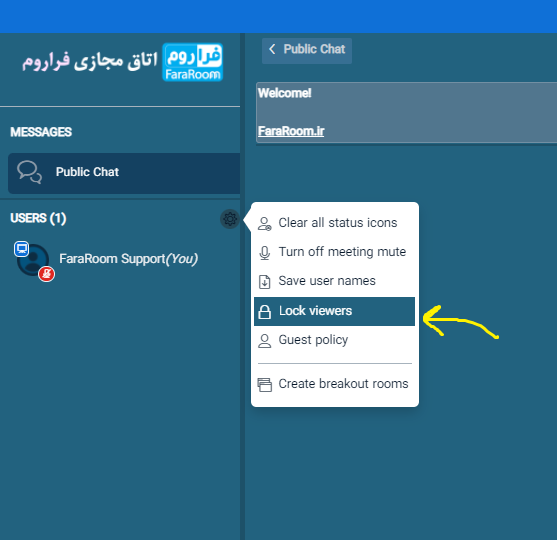 Then it is enough to lock the items among the locks in the system (according to the plan purchased and the plan set for you), so that the guests who enter the meeting or the guest of the meeting are deprived of that possibility. To unlock the locks, follow the same steps and open them instead of locking them.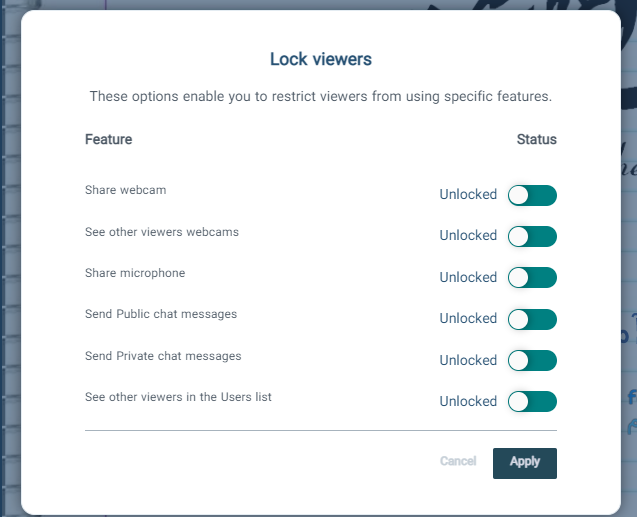 By changing each one, you can lock some items. For example, we have locked the camera sharing and it is shown in the image below: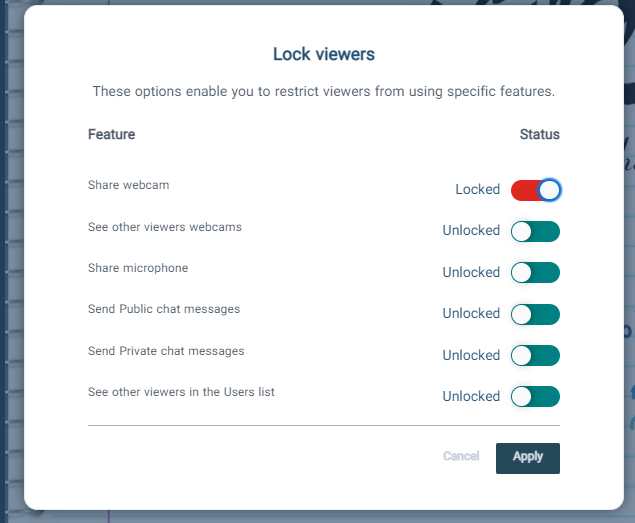 Enable/disable user locks on a case-by-case basis
You can also unlock the items on a case-by-case basis. To unlock item by item, you can click on each person's name and click to unlock them. In this case, the lock is opened only for the intended user.